We haven't let Covid stop us from providing our vital services but we need your help to keep on going.
Regular donations give us sustainable income so that we can plan more effectively for the future.
We're here to support people affected by cancer.
We're a charity that depends on fundraising support to deliver services.
Please fill out this contact form and we will be in touch.
Alternatively, call us at the Bradford Centre 01274 77 66 88: Leave a message and our team will get back in contact with you ASAP.
At this time in which we face a unique worldwide challenge, it remains our priority and passion to continue providing support to you, our local community who have been affected by a cancer diagnosis.
We are all working hard to explore new ways of providing as many of our services as possible, but in new ways. Our wonderful team of Client Support Advisers are contacting clients individually by phone, and if you have not heard from them yet please get in touch. The diverse communities of Yorkshire are important to us, and central to everything we do. There are many things we can do to help, so if you have any problems at all, please try us. You will be amazed at some of the problems we are helping people to solve at the moment! And if we cant provide it ourselves, we can help you find someone who can.
Thank you for all of your continued support.
For thirty years, Cancer Support Yorkshire has been offering practical and emotional support to people affected by a cancer diagnosis when they most need our help. We're here as and when you need us, and it is very important to us that we are able to continue providing this support, throughout the current
Providing guidance and support on everything from transport to your welfare rights and finances, we offer counselling, complementary therapies, a range of classes and groups. We also signpost you to relevant agencies and groups.
We're here for everyone affected by cancer and our confidential advice and support is free to access too. We'll be right behind you every step of the way.
Get Help
Read more
Whether you're a patient, a family member or carer affected by a cancer diagnosis, we're here to help…when you need us. Find out more about how we can help you.
Get Involved
Read more
We can't do the great work we do without your support – and there are plenty of ways you can get involved...the possibilities are endless! Find out more.
Our Centres
We now have two dedicated Cancer Support Yorkshire centres. We Need You!
Become A Volunteer
Our team of volunteers are an invaluable part of our organisation
Apply Now

for Become A Volunteer
Recent News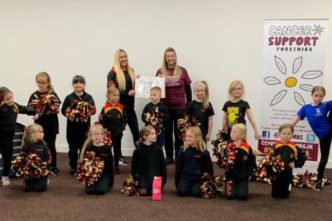 The 'Luvabulls' are a dance group which is part of the Bradford Bulls Foundation. The...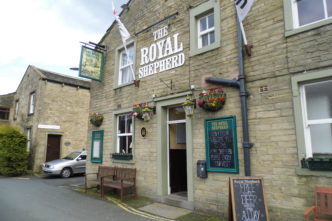 We are delighted to announce that The Royal Shepherd, Canal Street, Skipton has chosen us...
Need to speak to someone?
Call us on:
01274 77 66 88