Cancelled-Scented Heart Workshop
Scented Heart Workshop by Chrissie from Bags of Lavender
Address: Skipton Centre, Armoury House, 45a Otley Street, Skipton, BD23 1EL
Date: Thursday March 14th, 2019
Start time: 19:00 End time: 21:00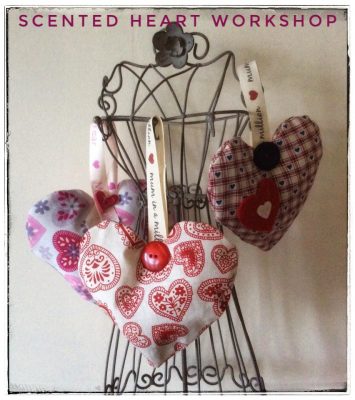 We are holding a scented heart workshop at the centre in Skipton, run by Chrissie from Bags of Lavender.
Come along and create and decorate a scented hearts for someone special, in time for Mothers Day.
The bags can be scented with Lavender, Camomile, Sweet Orange, Rose and Peppermint oils and will make a perfect gift.
The cost is just £10 and includes tuition, all materials, tea, coffee and cake!
To book and secure a place call 01756 228088