Are you brave enough to take on the challenge?
Address: Bradford (Head Office), Daisy House Farm, 44 Smith Lane, Bradford, BD9 6DA
Date: Sunday October 17th, 2021
Start time: 18:30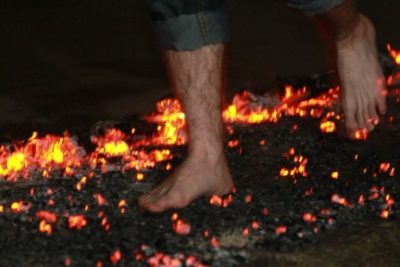 Register now HERE, or call our fundraising team on 01274 202226.
Participants to arrive at 5:00PM. Training begins at 5:30PM
New safety measures re Coronavirus (Covid19) are in place for this event.
Coronavirus (Covid19) Statement
The safety of participants is paramount, and measures have been implemented by the UK FireWalk Team and CSY to ensure this.
£15.00 registration fee per person.
Sponsorship required via JustGiving - £100.
Email: fundraising@csyorkshire.org.uk or call
Bradford 01274 776688 – Skipton 01756 228088
Click the link below for a short video from our event partners UK Firewalk.
https://www.youtube.com/watch?v=4ymPbGz7BWw
Please note: At the time of our event, restrictions may be in place that will not allow spectators.  If this is the case, a live stream will be available to friends and families of participants.