Fancy Yourself as a Baker?
Join us and have some fun being creative... with the kids, or alone :-)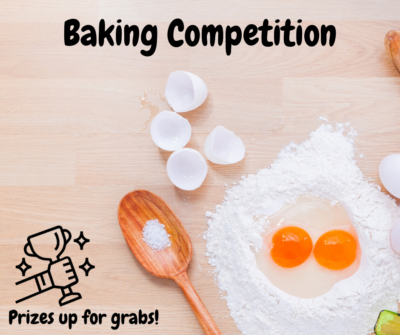 The deadline for entry is 15th May. Submit a photo of your bake by Wednesday 13th, 5 pm, the competition will be judged on the appearance of the cake. The winner will be announced on Friday 15th.
Have fun. We look forward too seeing what you create
Register HERE
Registration fee of £2.00